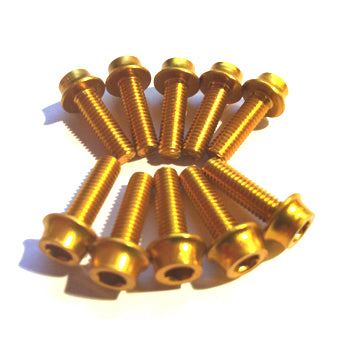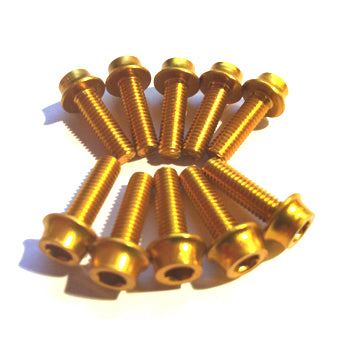 Aluminium Bolt Kit M5 Gold
RRP$18.95 $12.95
2+ 5+ In stock 2+ 5+ In stock Order by 1:00pm AEST for same day despatch
Aluminium bolt kit for bottle cages
Aluminium Bolt kit containing 10 individual bolts.
Features include: M4 hex head with cone shaped 10mm 'contact surface'
(removes the need to run a washer between the bolt and your expensive carbon cages)
16mm bolt depth, and available in several crazy colours!
Recommended for use on water bottle cages only.