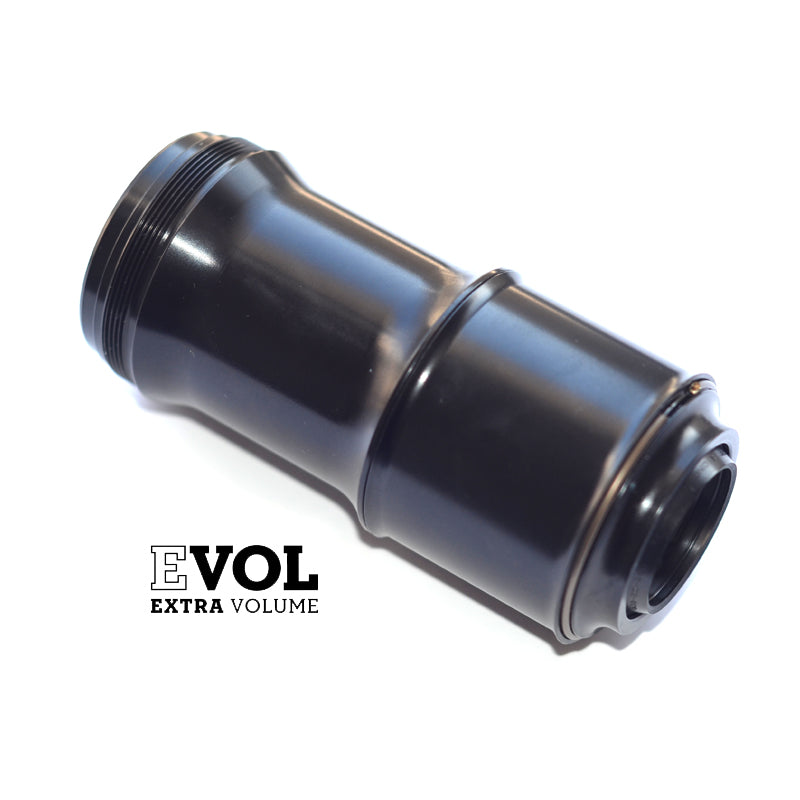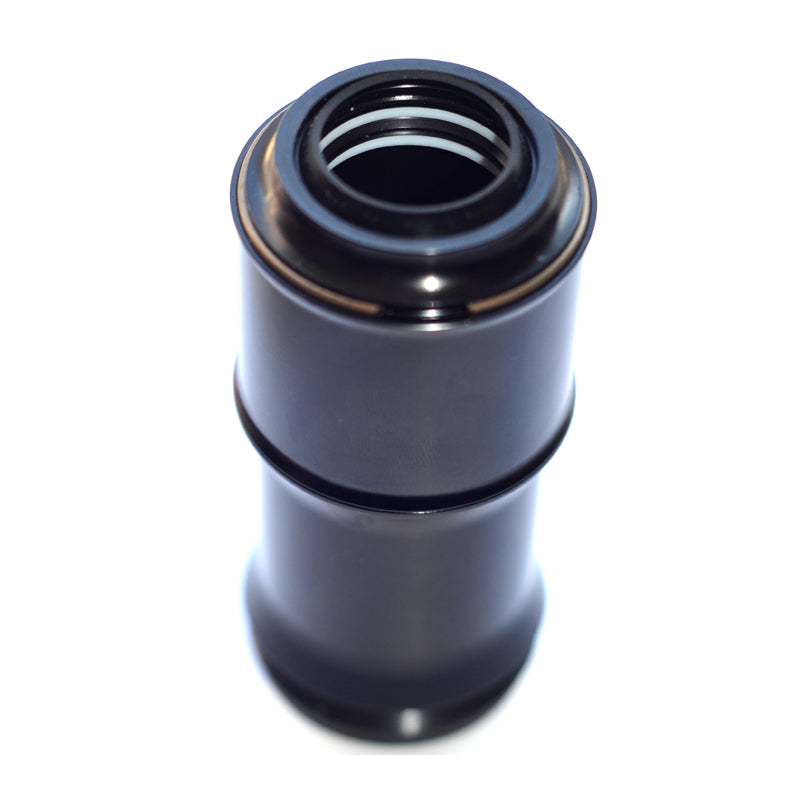 Fox Float EVOL Air Can Upgrade Anodised
Our price $119.00
2+ 5+ In stock 1 left! Order by 1:00pm AEST for same day despatch
The new Fox Evol air can is an awesome way to upgrade your Fox shock. The Evol is compatible with several older models, and comes in a range of sizes to suit.
The main benefit of the Evol air can is the way it significantly reduces the force required to initiate travel, providing added sensitivity and improved small bump compliance. Most of this improved functionality comes as a result of the increased size negative air chamber. The Evol air can also provides a more stable mid stroke so that you get that bottom less feel on the medium to large impacts whilst riding hard. If you're unsure if the Evol will suit your shock, send us an email with your shocks 4 digit code (printed on side of air can), or give us a call to discuss.
Available as follows: (LV - Large Volume, SV Standard Volume or Float-X MY14-17). See pic regarding air can volumes if unsure which model you have.
Float SV 7.875 x 2-2.25 (200mm x 50/57mm)
Float LV 7.5 x 2-2.25 (190mm x 50mm)
Float LV 7.875 x 2-2.25 (200mm x 50/57mm)
Float LV 8.5 x 2.5 (216mm x 63.5mm)
Metric options as listed
Note - Not available for sizes smaller than 190mm eye to eye. (ie, 165x38 or 184x45mm*)
*Some models will work.