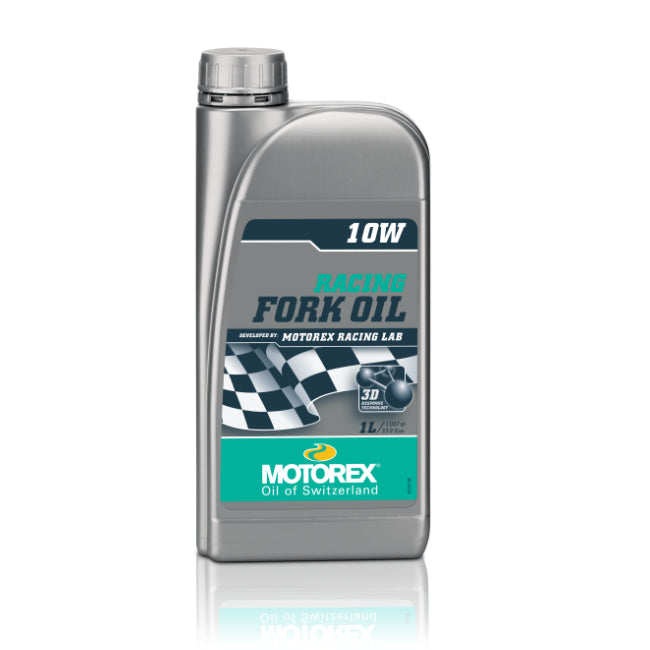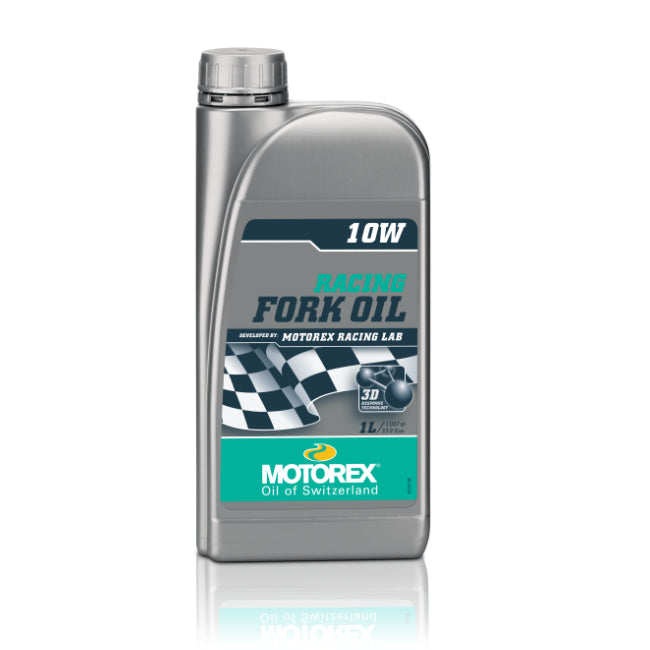 Motorex Racing Fork Oil 10wt
Our price $38.95
Motorex Racing Fork Oil features Low Friction Technology that prevents foaming and corrosion, while treating and protecting the fork's seals. It comes in a 1L bottle, enough for several applications.
Oil serves two purposes in a suspension fork. First, it controls the movement of the wheel when it hits bumps -- we call this damping. Second, the oil provides lubrication for the fork's internal parts, protecting against friction and corrosion. And by changing the weight (viscosity) of your suspension fork's oil, you can alter how it performs on the trail.
10WT
Australia shipping only.