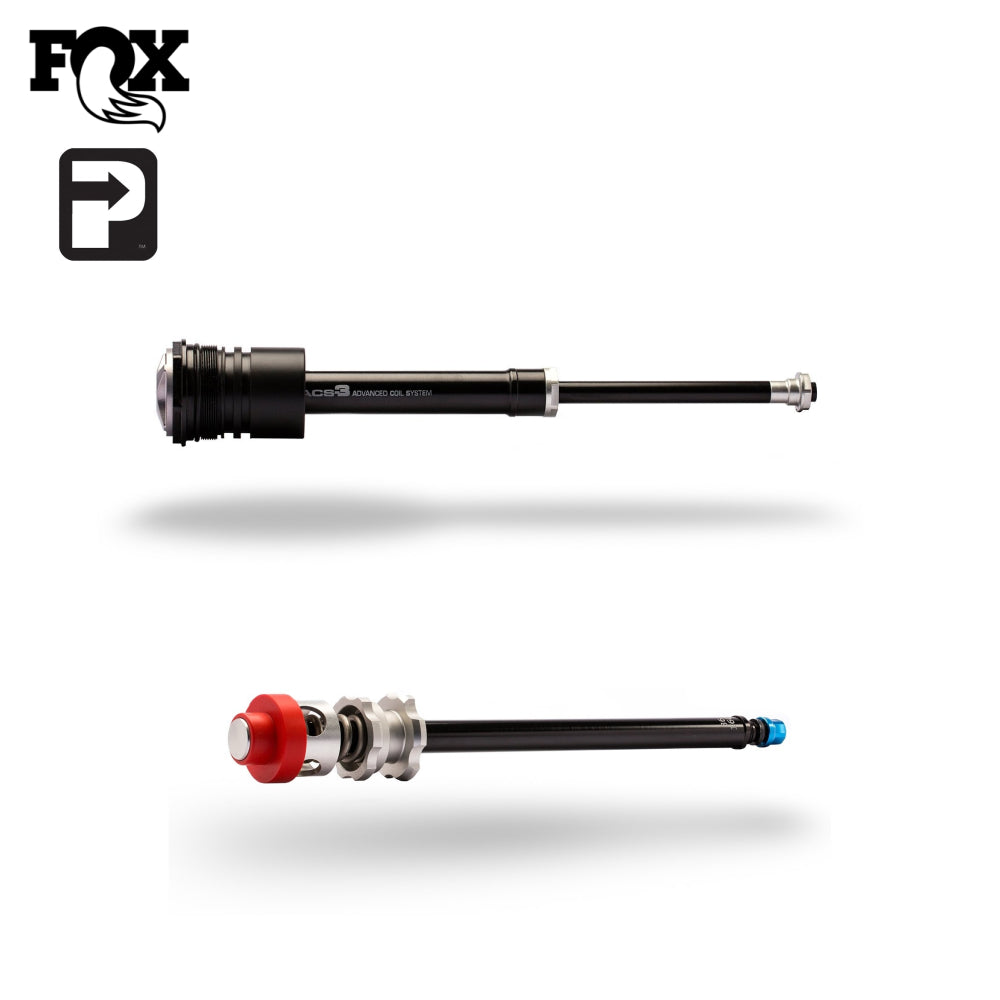 Push ACS3 Coil Conversion Component Kit for Fox 36
Our price $449.00
2+ 5+ In stock 1 left! Order by 1:00pm AEST for same day despatch
Today's air spring designs are better than ever, but for riders seeking the ultimate in sensitivity, suppleness and smoothness, air springs still can't quite match a coil spring. The lack of friction and smooth consistent feel of a coil spring does wonders for traction; but with modern big travel trail bikes being pushed to tackle rougher and rowdier terrain, the coil spring's lack of bottom out resistance can mean that right when you need it most, your fork might have given you all the travel it can give. 

Enter Push Industries and their ACS3 coil spring system!

Offering unparalleled suppleness from their coil spring, combined with all the bottom out resistance you desire thanks to an integrated, adjustable, Air Bump Stop system, you truly can have your cake and eat it too. The Air Bump Stop system allows you to adjust the bottom out resistance using your regular shock pump (between 5 and 50psi) to perfect the progressiveness of your fork for your riding style and terrain, while leaving the first 65% of your travel unimpeded.

When combined with one of the seven different coil spring weights that Push offer, this ACS3 Component Kit will convert your 2015+ Fox 36 from an air sprung system to a buttery smooth coil sprung delight. Select the travel option you require (please confirm if your pre-2020 36 is 170mm capable if it's currently not running 170mm), then purchase the appropriate spring weight for your weight (if you're unsure, just ask!), install and enjoy.
Please note: 
Not compatible with 36 E-bike or 36 Rhythm forks.
Spring sold separately