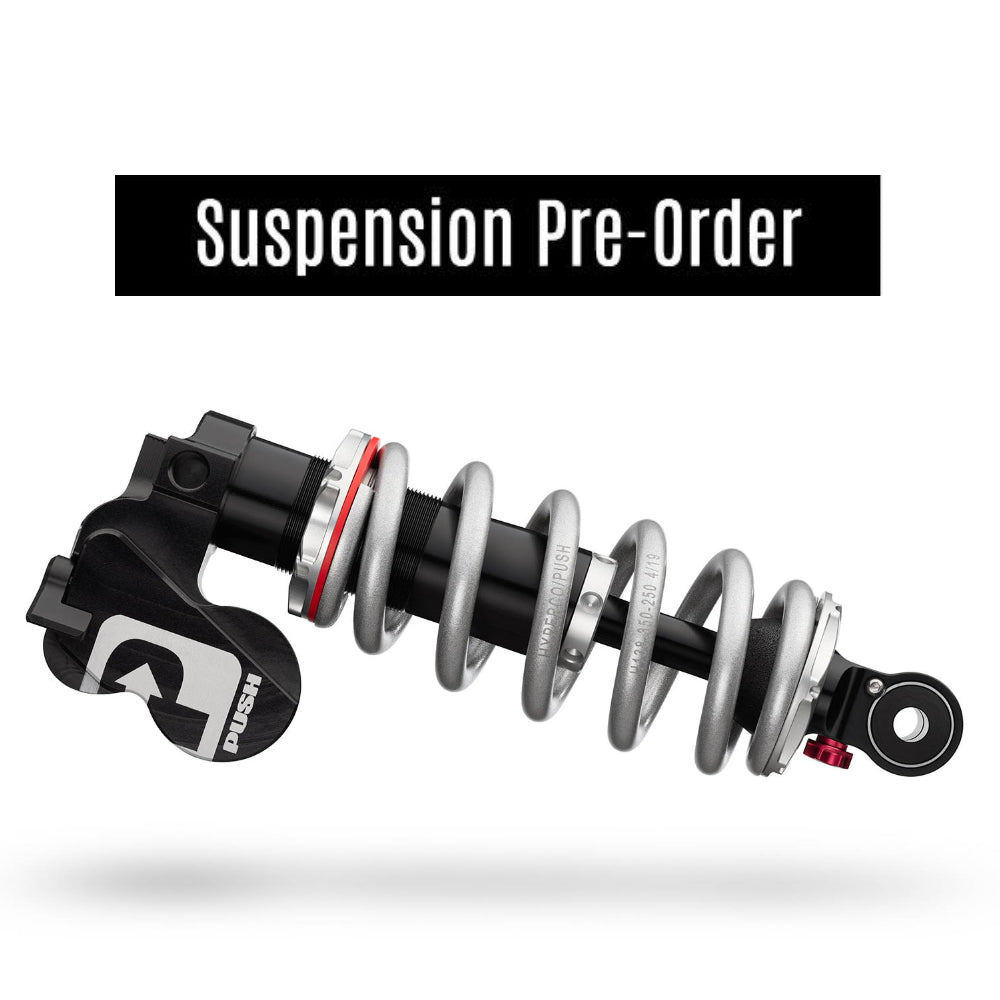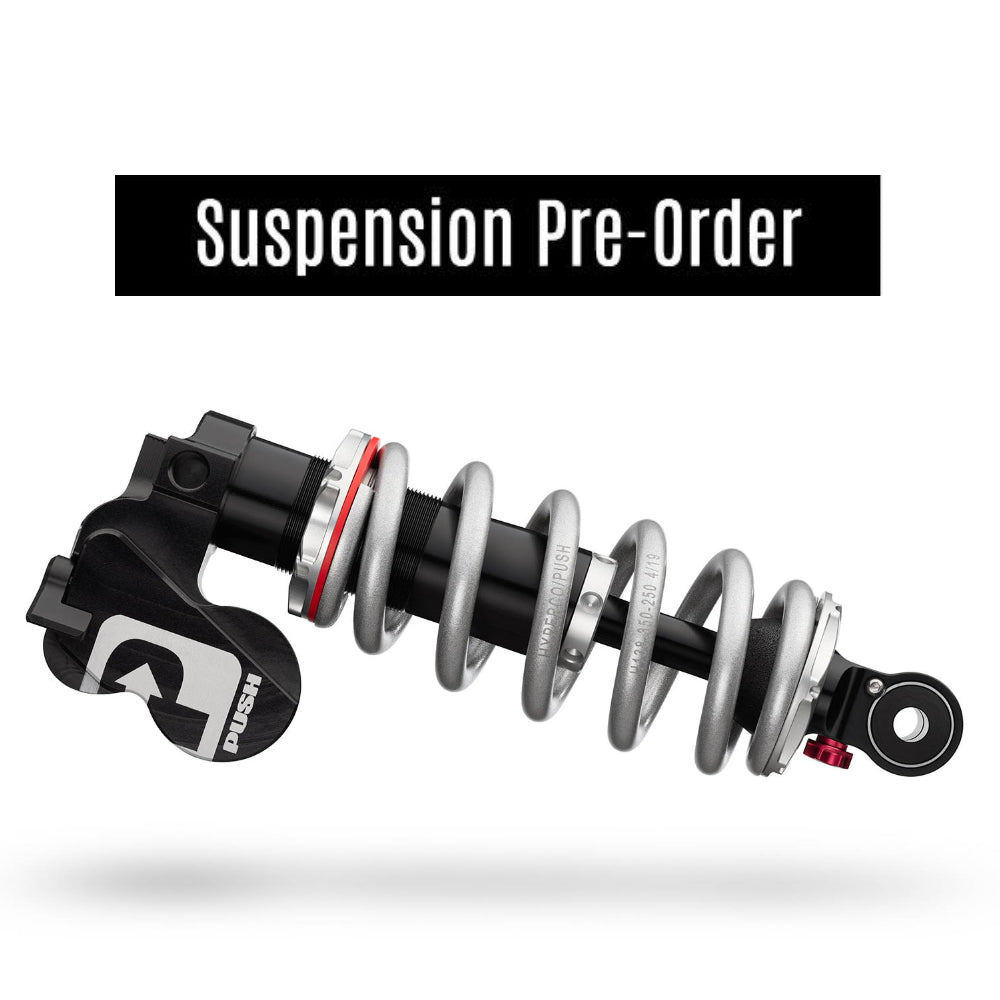 PUSH ELEVENSIX Pre-Order
Our price $2,299.00
Pre-order your 11.6 if the model/spec you're after is not currently in stock. 

Each ElevenSix comes specifically tuned for the bike and rider, including appropriate spring rate, settings and of course - mounting hardware. It is shipped to you truly ready to shred.  
Once the pre-order has been placed, your order is directly placed with Push. Your 11.6 is then built, it is tested, packed and shipped to your door in approximately 4 weeks.