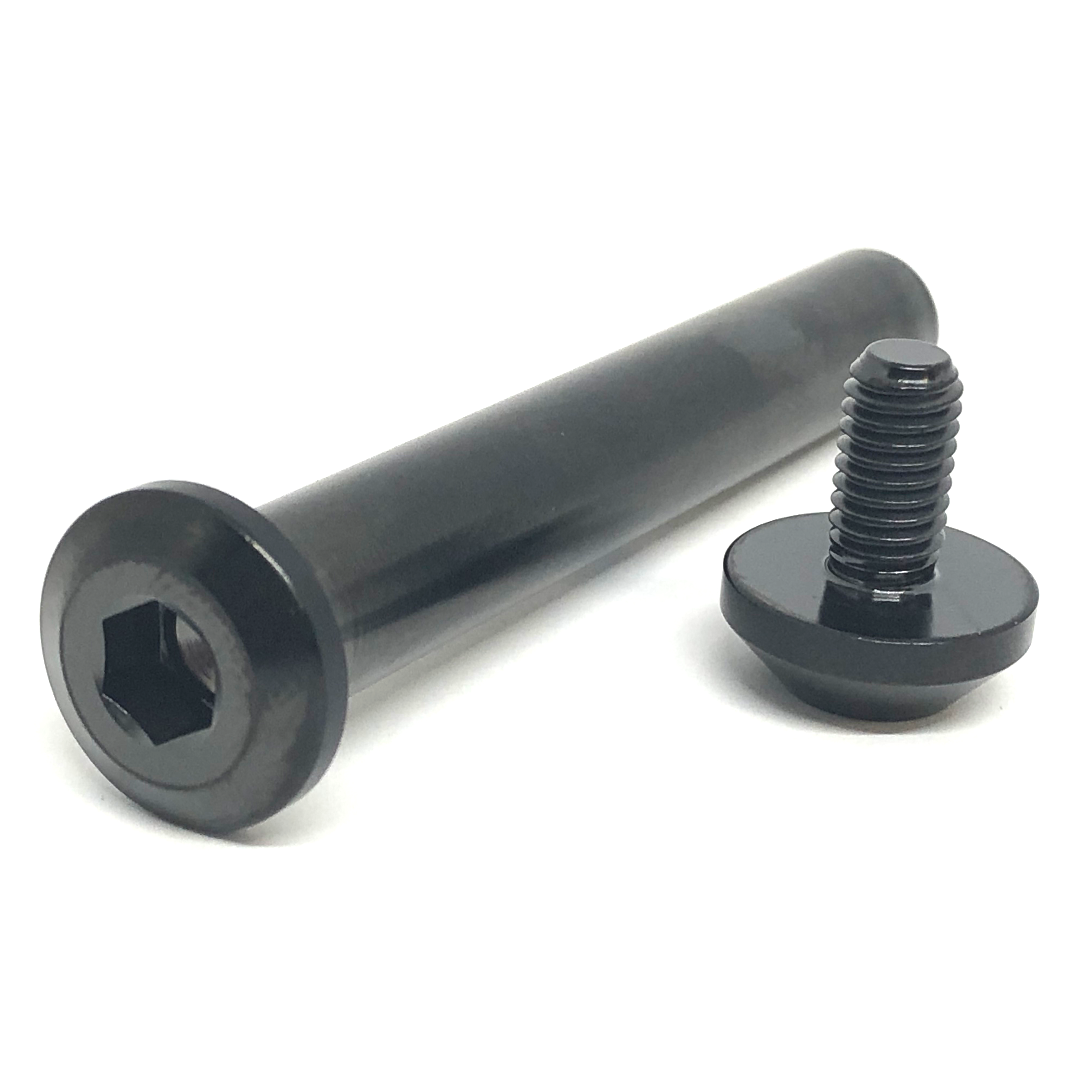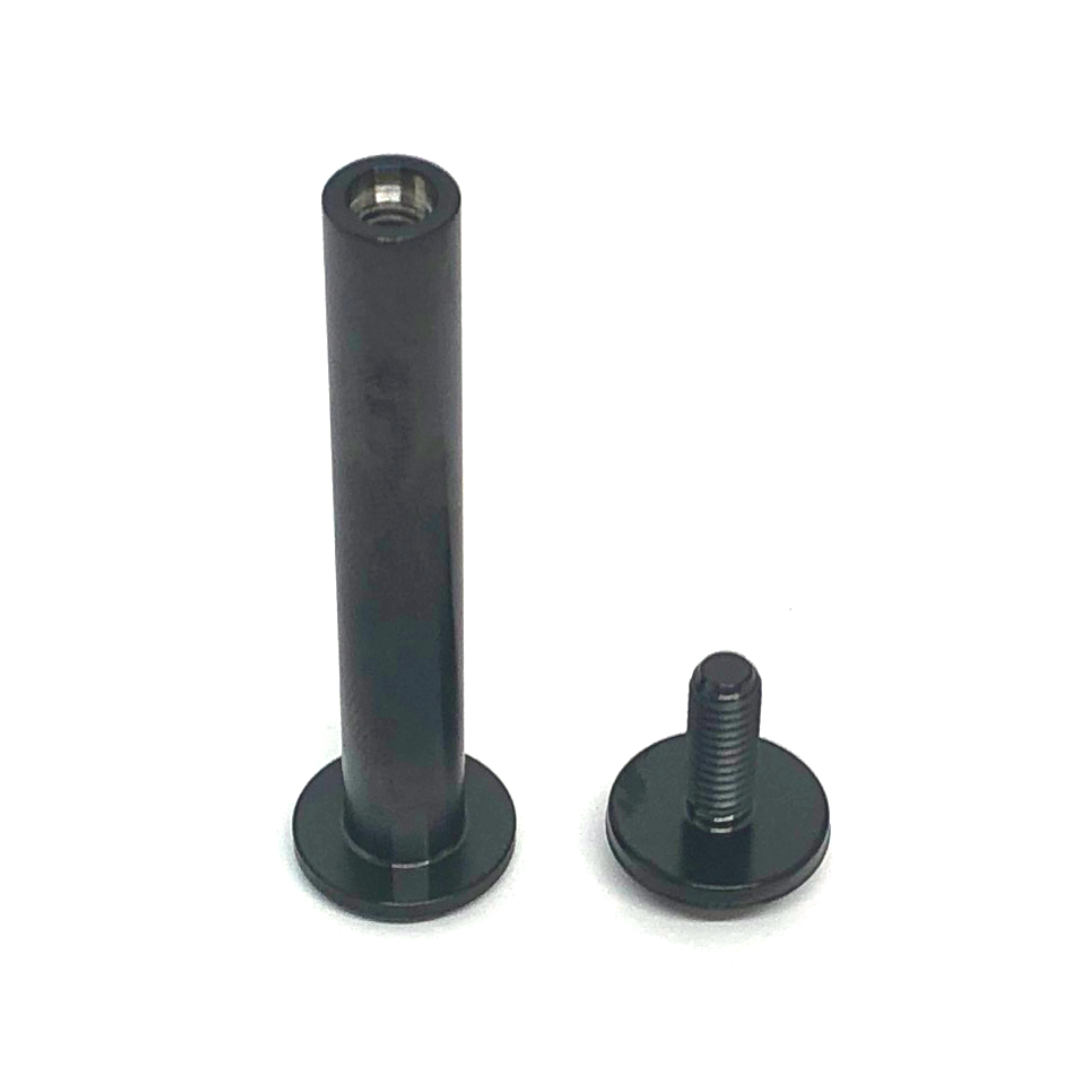 Titanium Shock Mount Bolt Kit 'Trunnion to Pin' 69mm TREK
Our price $34.95
2+ 5+ In stock 2+ 5+ In stock Order by 1:00pm AEST for same day despatch
Titanium Shock mount bolt for Trek Bicycles (Grade Ti-6Al-4V Titanium - Amazing quality)
69mm shaft length (replica of Trek's part number 540755) Can also be used in place of 

599898, however small gap around dome bolt head may be present. (see sample pic) 



10mm shaft diametre, 6mm Hex
16mm bolt Head diameter
Used when converting from Trek's proprietary Trunnion shock (ie - Thru shaft), to a standard shock. 
Used with 10mm ID Shock hardware on compatible frames.
Includes 1xShaft, 1xBolt

Aftermarket product for the Top Shock Mount on the following: Trek Slash and Remedy 2017-2022, Trek Fuel EX 2017-2020 (top), and Trek Rail gen1, gen2.