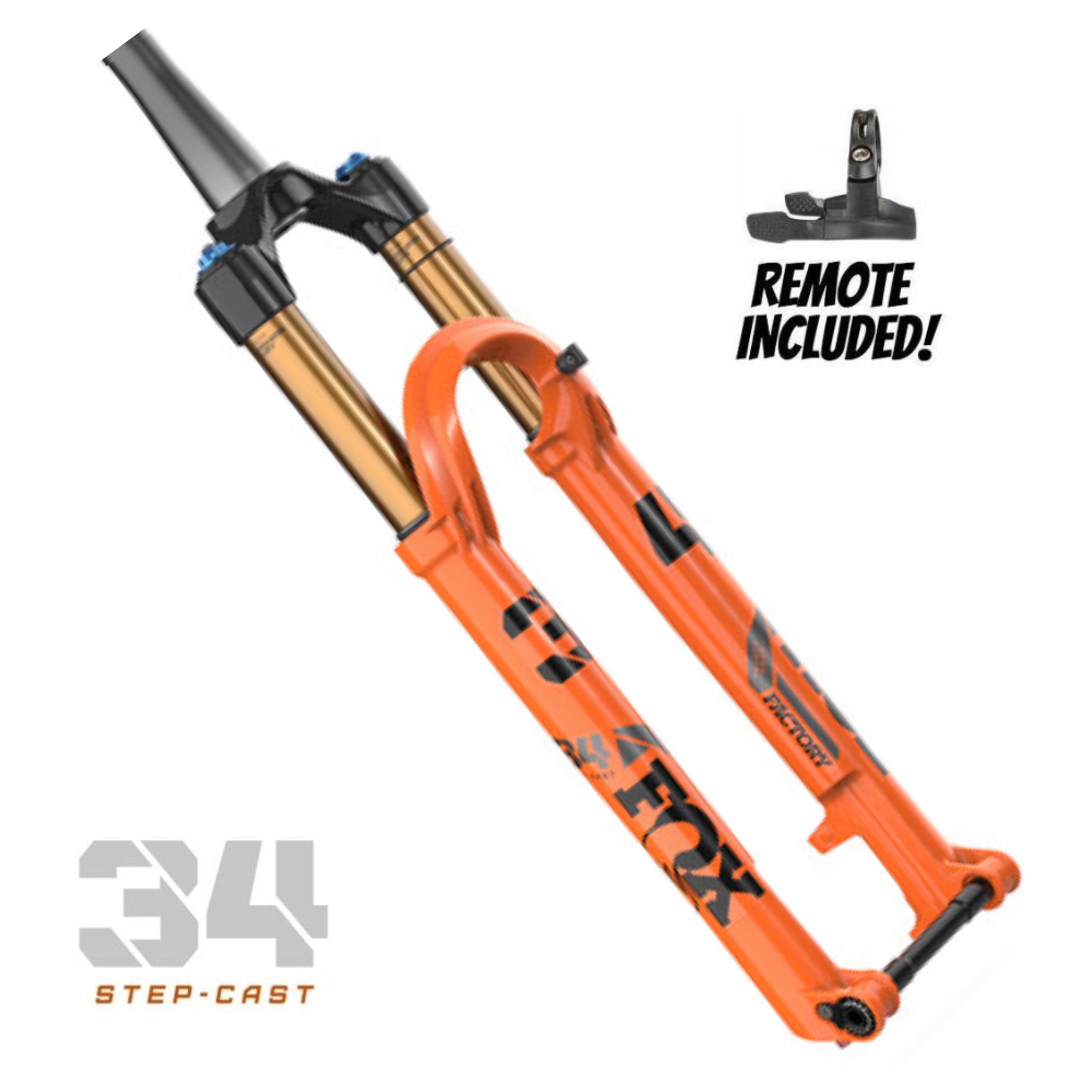 Fox 34 Float Step-Cast Factory FIT4 29" Shiny Orange Remote - 2022_24
RRP$1,599.00 $1,519.00
2+ 5+ In stock 1 left!
Get 10% off this item when purchased with any other Fork, Shock or Seatpost combination! Discount will be applied automatically.
SRP $1,639.00 AU
Specifications, click here.
Brand new fork for 2022. 100mm and 120mm Fox 34 Step-cast. This is the lightest 34mm fork ever made, and is designed from the ground up to deliver uncompromising XC race performance with class leading tune-ability, chassis stiffness and strength.  Already a World Cup winner!
Features/Specs
ALL-NEW chassis
NEW air/oil channels
NEW arch shape offers improved head tube
clearance with shorter rakes
NEW 58mm diameter crown
Updated EVOL air spring
Damper option(s): FIT4 Factory Remote 3-pos PTL
Travel option(s): 100mm-120mm
Wheel size(s): 29" (Max 29 x 2.4")
Offset(s): 44mm and 51mm
Axle: Kabolt 15x110
Genuine Kashima Coat
Available in Factory and Performance
Starting weight: 1496 g
Lever and cable kit included
Find service information for your Fox suspension here.