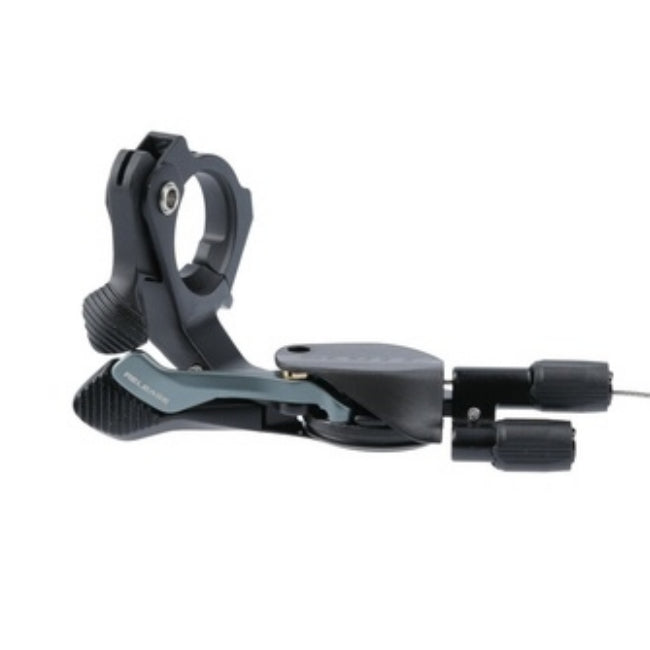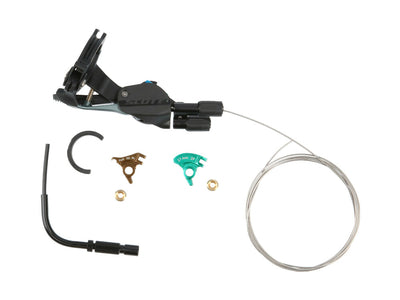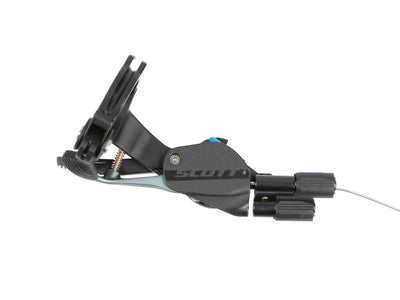 Fox / Scott Dropper Remote Lever Twinloc 3-pos + dropper
Our price $198.95
2+ 5+ In stock 2+ 5+ In stock Order by 1:00pm AEST for same day despatch
Fox / Scott Twinloc 3-pos Remote Lever Underbar Left - Updated version.
The Scott Twinloc 3-position (Open-Medium-Firm or CTD) remote lever from Scott is a very functional alternative to the offerings from Fox.   The larger lever lets the rider change the settings easily on the fly, while the smaller lever releases the cable(s) to go back the other way.  
Slightly lower profile of levers than previous model. Same great functionality.  

Can be mounted on the left, under the bar. 
For use with fork/shock and dropper seatpost on one lever
Compatible with the CTD and 3-position adjust feature in the 2014-2017 Fox/Scott Fox Nude CTD lineup (or a modified 2018+ fork or shock with the 3-position PTL setup) 
Can be used for Fork, Rear shock or both, and Dropper
Integrates with OR without lockon grip
Can be used with Rockshox fork also. (includes different cam) 
Please Note: Not suitable for 2018+ Fox fork or shocks with 2-position PTU or PTL.