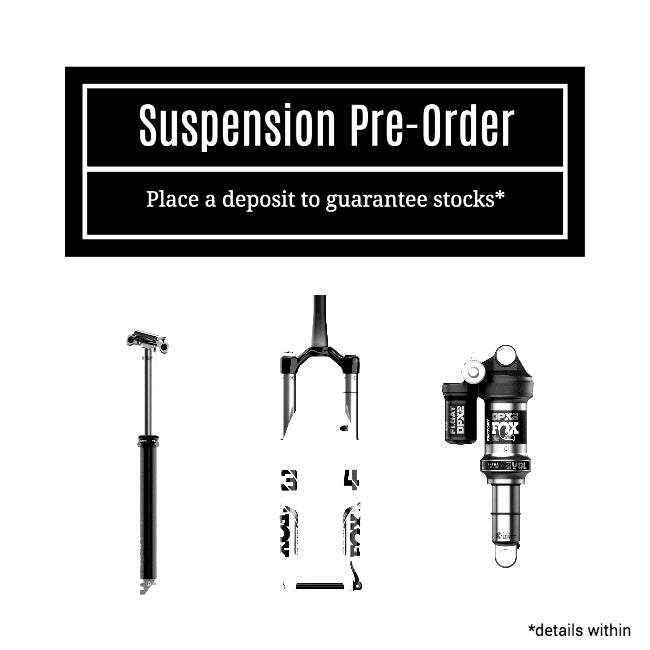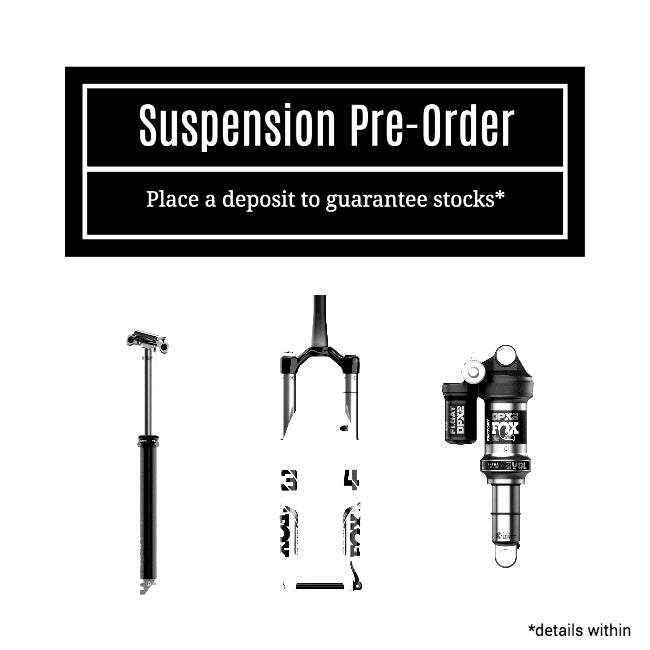 Pre-order Suspension Deposit
Our price $200.00
Pre-order the latest suspension products by placing a deposit. 
Place your deposit here if you wish to pre-order incoming stocks. For an ETA of incoming stocks, contact us with the part number of the item/s you intend on ordering. A deposit is used to guarantee you stocks from incoming deliveries that contain limited stock allocation. 
Deposits are transferable to other items or service/s in the event of a lead-time change, change of mind or other circumstances. 
In the event of a deposit cancellation request, a 25% administration fee ($50.00) will apply. 
Deposits do not expire.