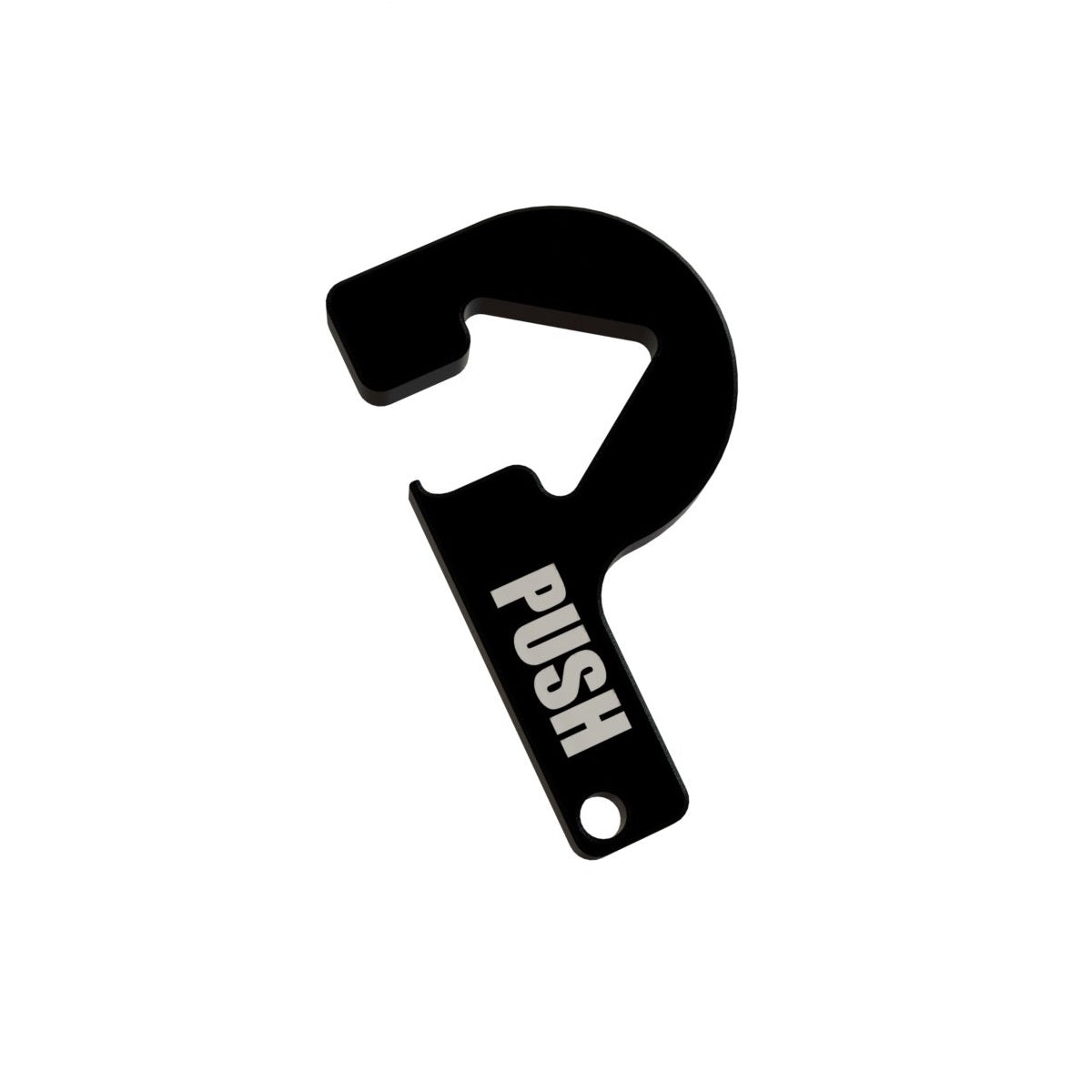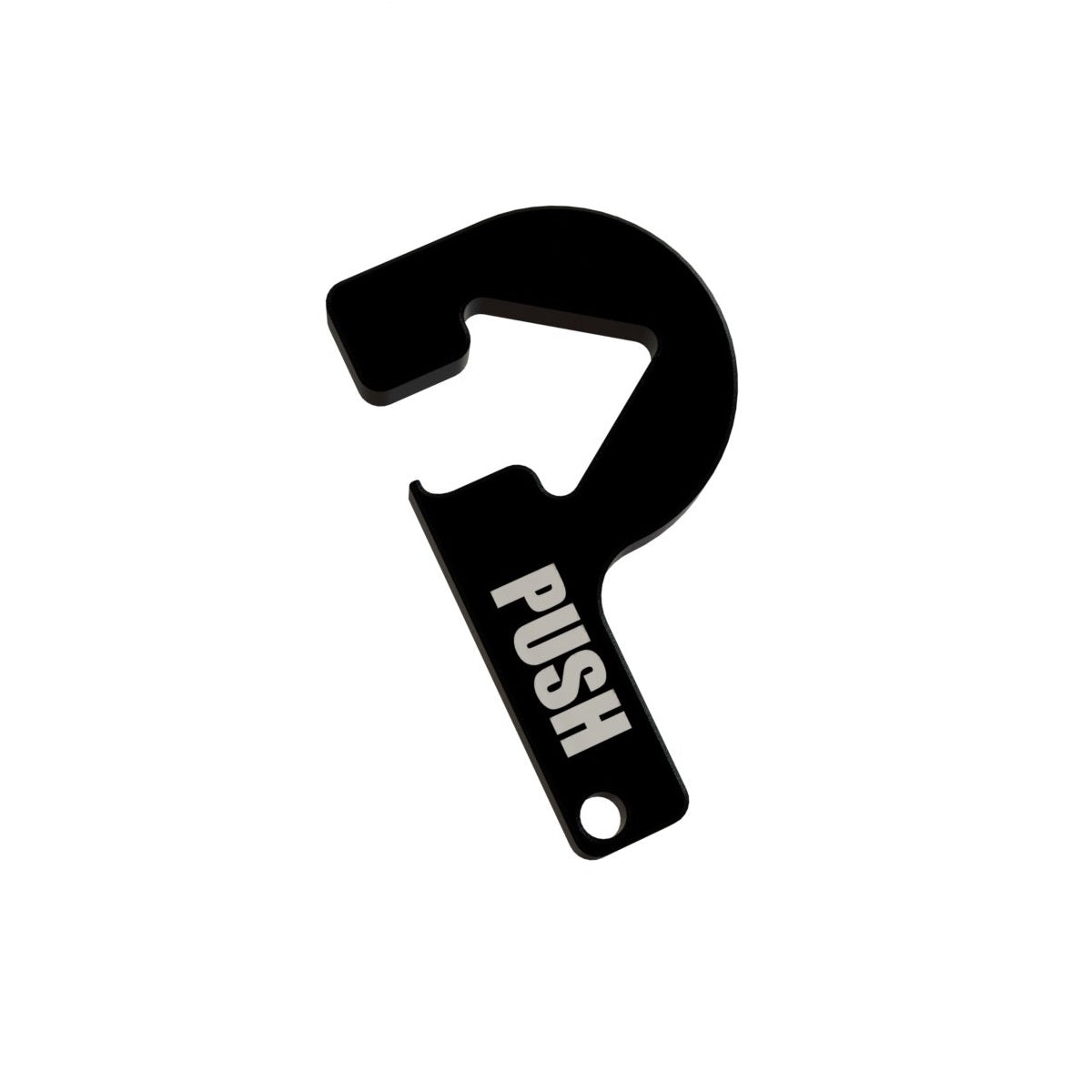 Push Logo Bottle Opener
Our price $22.95
2+ 5+ In stock 2+ 5+ In stock Order by 1:00pm AEST for same day despatch
Mountain biking and beer.  Two of our favourite things!
This neat bottle opener from Push will allow you to enjoy one of those things, probably after the other. 
In Push fashion, it's CNC machined from 6061-T6 aluminium, anodised black and laser etched.  Has a hole so you can add it to your key ring to.