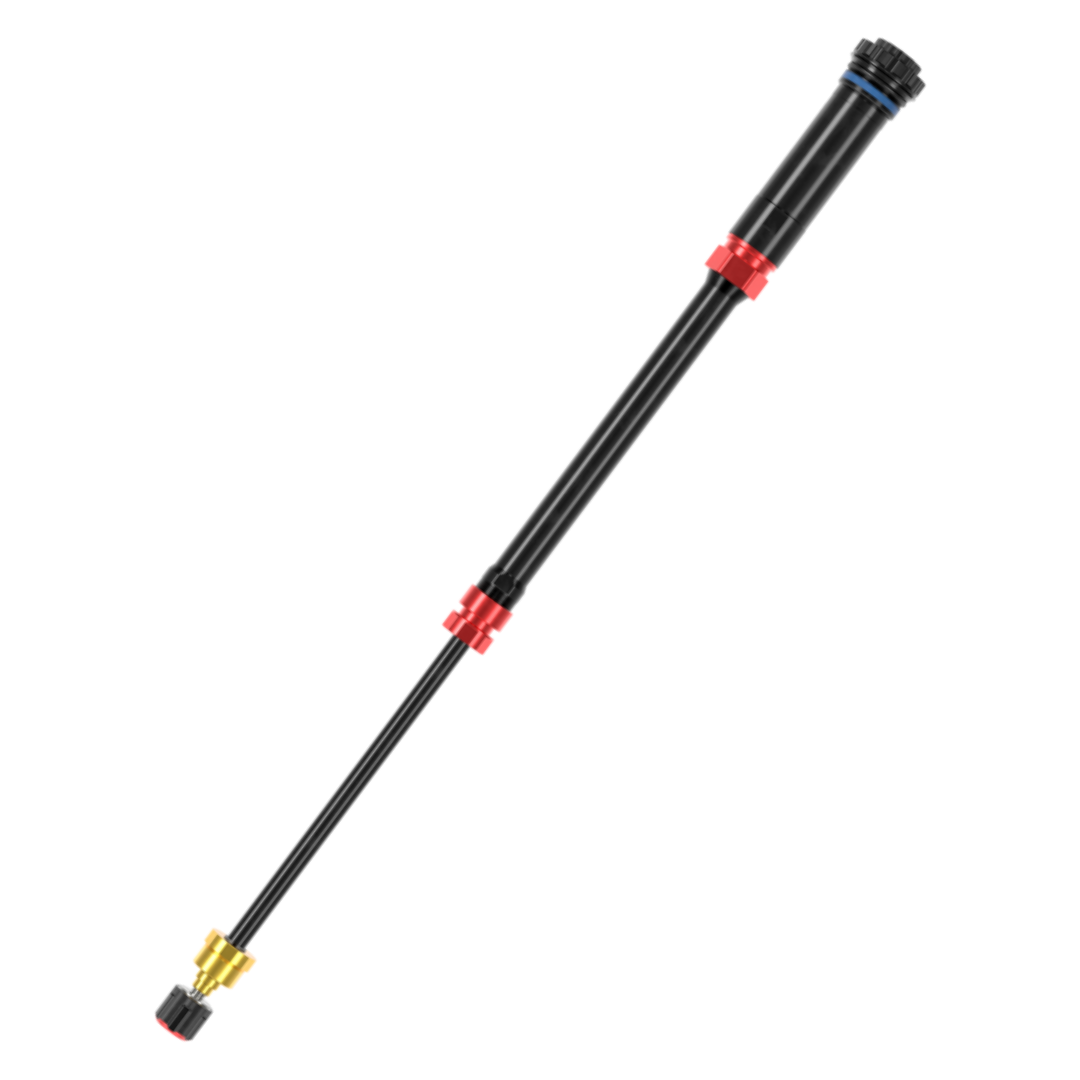 Rockshox Lyrik D1+ Charger3 RC2 Damper Upgrade Kit
Our price $579.00
2+ 5+ In stock 2+ 5+ In stock Order by 1:00pm AEST for same day despatch
If you own a D1 Lyrik Select or Select+, you can update your fork with the range-topping Ultimate spec Charger3 RC2 Damper™ with Butter Cups. The Charger3™ is RockShox's most refined damper design ever. 
Upgrade 27.5 and 29" D1 Lyrik models to Charger3 RC2 damper performance
Compatible with all D1+ (MY23+) Lyrik. 
Includes complete right side leg internals
Damper with Butter Cups only. Pre-bled, ready to install. 
No bleed kit or additional fluids included.
NOT COMPATIBLE

with MY22 C3 or older Lyrik. 
Note: Some light oil loss through the damper's purge holes during transit can occur. 
"Scrap everything and start from scratch. It took a fresh set of eyes to produce what became the Charger3 damper. Let's see what we can do, where we can go. The result gives way to a new era of riding, where the decision between adding more damping and sacrificing your hands to a harsh ride doesn't exist.
What sets Charger 3 apart from other dampers is the truly independent High Speed Compression (HSC) and Low Speed Compression (LSC) damping. With a reimagined valving design, Charger 3 is a complete revolution in damper tunability. Every rider can find their sweet spot within the precise and meaningful range of adjustments. We promise.
We eliminated HSC and LSC cross-talk—that overlap in adjustment functionality that ties HSC and LSC adjustments together, making truly independent tuning previously impossible.
No more mental gymnastics to perform on the fly, no compromises between clicking the dial on HSC and affecting LSC or vice versa. The ability to add HSC or LSC without having to make the sacrifice of taking additional feedback and harshness means gaining more control, confidence, and comfort to enjoy the ride. Tuning your suspension to your desired ride style and trail has never been more precise or more personalized. Welcome to the future of riding.
All of this was made possible because of a new damper design featuring an Internal Floating Piston (IFP). The coil spring opposite the piston allows for unparalleled responsiveness on impact and enhanced consistency through travel. This well-oiled machine is ready to react as fast as you are when the trail gets dicey.
A damper designed to give you the opportunity to get out of your head and tune the exact combination of damping settings for your ride style, and the trail you're on. No distractions, no noise pollution—it's a completely silent damper design—no confusion. Dial in your perfect ride experience without a second guess. No sacrifices and no hesitation. This is Charger 3.