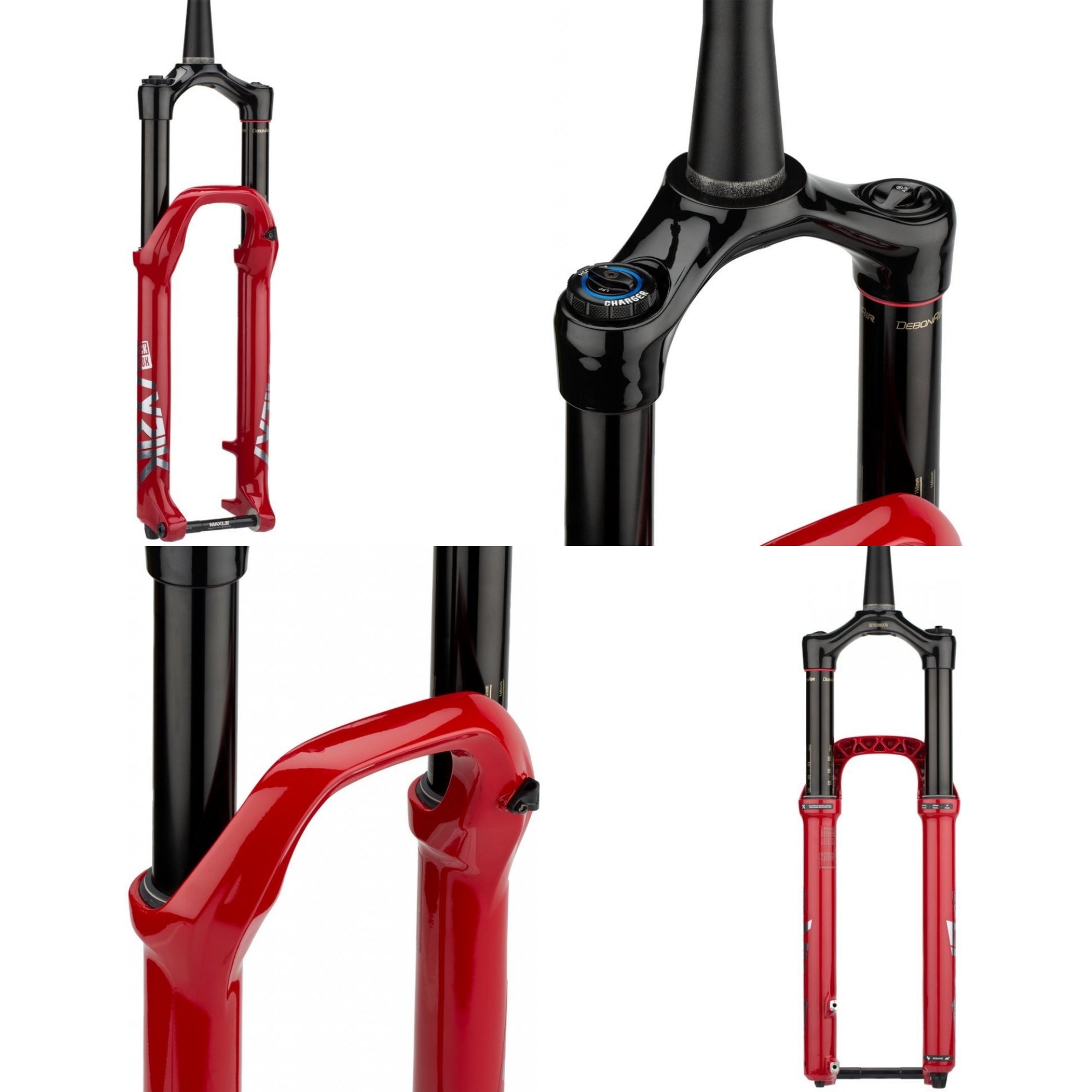 Rockshox Lyrik Ultimate RC2 Gloss Red 27.5" C3 Boost
RRP$1,429.00 $1,195.00
2+ 5+ In stock 1 left!
Get 10% off this item when purchased with any other Fork, Shock or Seatpost combination! Discount will be applied automatically.
 The new Rockshox Lyrik Ultimate gets a facelift with the new Charger 2.1 damper and DebonAir C1 that allows the fork to ride higher in travel on compression while keeping the tires planted to the ground on rebound for unmatched control and traction. To improve overall fork performance of the flagship Lyrik model, Rockshox have also updated the sealing with new low friction SKF wiper seals, SKF damper seals and new Maxima Plush fluid to reduce friction. The new Charger 2.1 RC2 damper brings with it an update to the high and low speed compression range's, for a more forgiving ride. 
NEW Completely re-tuned Charger 2.1 damper for next level compression and rebound control
NEW Low friction SKF Wiper and Damper Cartridge Seals
NEW Maxima Plush damping fluid reduces friction and improves smoothness
NEW Gloss RED Signature Colorway
NEW Ultimate high gloss graphics package on gloss black
Charger 2.1 RC2 Damper featuring independent high and low-speed compression adjust
DebonAir C1 air spring 
Offset options include 37mm and 46mm for 27.5.
Boost only
150-180mm Travel
Is the option you require out of stock? No worries, just get in touch and we can discuss a travel change or the next arrival dates.